Protecting your people, your property and your brand, just got easier.
Mercury: A single source for mass notification, paging & life-safety communications.
Learn more.
Clear direction can lead people to safety & better outcomes.
Meeting standards like UL2572/UL864 should be the foundation of any trusted life safety solution.
Learn more.
Life-Safety & Mass Notification Technologies
in one simple to use system.
Reach 100% of your target audience, 100% of the time.
Choose life-safety with Mercury's audio, digital, & visual notification solutions.
Watch our video on Mercury Notifications' n.FORM System featuring Field Alert.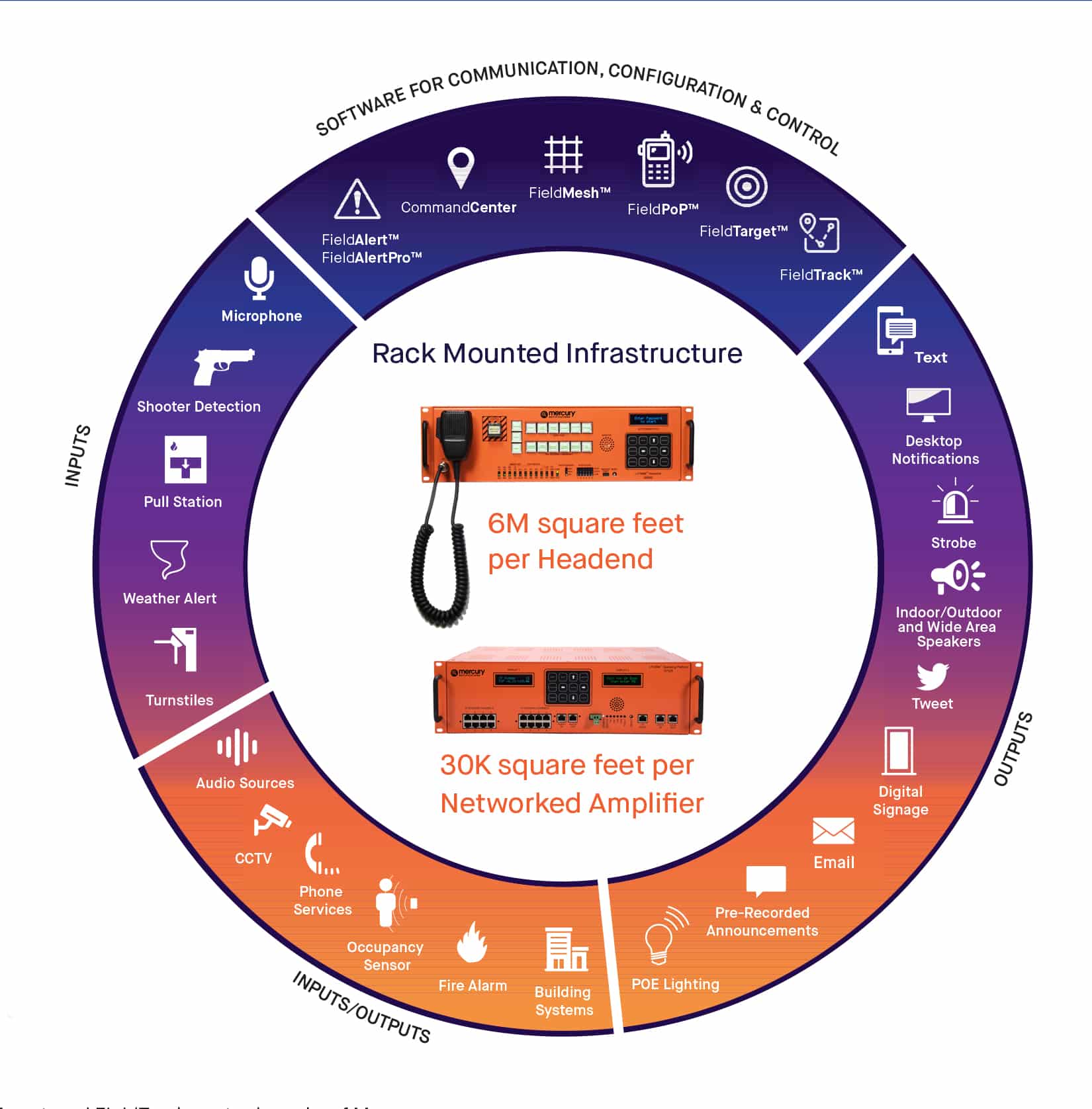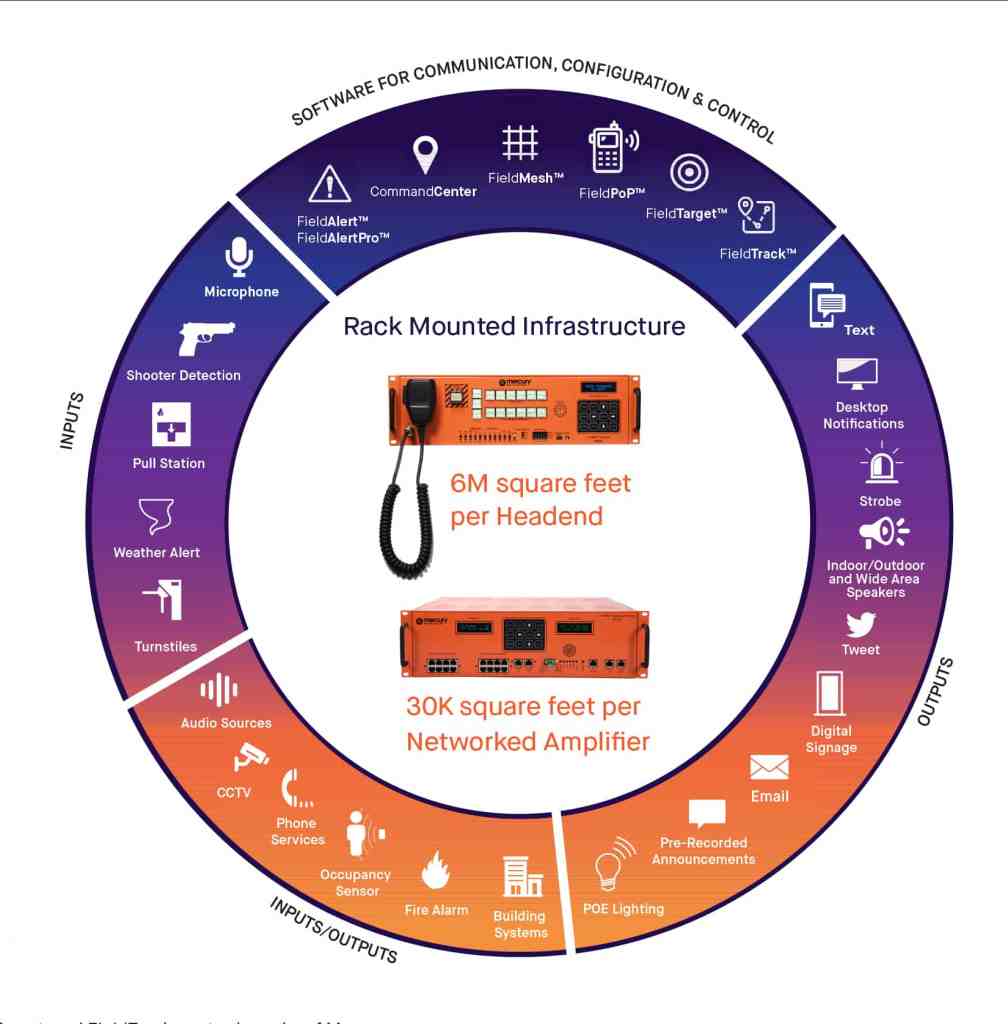 Let's make this clear.
One System Can Do It All.
Your life-safety ecosystem starts with Mercury's UL2572/UL864 Mass Notification System. Fully supervised, with built in redundancies, and UPS back up, you can be certain that your emergency communications system will reach your team wherever they are, whenever you need.
During an emergency, timely communication is critical.
No matter what the situation, we keep the lines of communication open, communicating and delivering deliver targeted audio, digital and visual messages in real time over a variety of platforms.
When seconds count, choose Mercury.
Our life-safety communication systems are used across all types of verticals.
K-12
Nothing is as important or as paramount to their future as keeping our children engaged in learning and safe while in our local and community schools.
Healthcare & Insurance
When saving or insuring lives is the basis for your business, a mass notification and communication strategy is key to the safety of your support teams.
Higher Education
Giving students clear direction in the case of a campus incident helps keep our colleges, institutions and students stay safely on course.
Municipal & Government
Strategies for eliminating and reducing risk as well as MNEC systems that meet standards and compliance are imperative for government and military facilities..
Corporate
Small and large business owners know that keeping your team informed is key to staying on top of safety and your corporate objectives.
Manufacturing & Transportation
A true MNEC system gives you the ability to communicate real information in real time no matter where your employees are in your plant or on the road..
Featured Partners and Organizations